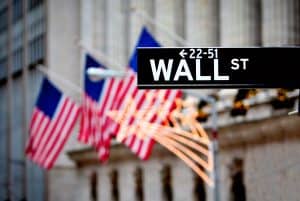 The chairman of the US financial watchdog will step down from his position at the end of this  year after serving in the role for nearly four years.   
Jay Clayton will leave the Securities and Exchange Commission (SEC) at the end of this year, the regulator confirmed, ending his tenure as one of the longest standing chairmen in the SEC's history.   
Under Clayton's leadership, the SEC said it has strengthened its examination and enforcement programs and advanced the interests of main street investors by promoting economic growth, investment opportunity, market integrity, and investor protection.   
The regulator added that since Clayton was sworn in as chairman in 2017 by former US president Donald Trump, it had secured orders for over $14 billion in monetary remedies, including a record of $4.68 billion in 2020, and had returned around $3.5 billion to harmed investors.  
"Working alongside the incredibly talented and driven women and men of the SEC has been the highlight of my career. I am proud of our collective efforts to advance each part of the SEC's tripartite mission, always with an eye on the interests of our main street investors," Clayton commented on his departure.  
"The US capital markets ecosystem is the strongest and most nimble in the world, and thanks to the hard work of the diverse and inclusive SEC team, we have improved investor protections, promoted capital formation for small and larger businesses, and enabled our markets to function more transparently and efficiently." 
Prior to joining the Commission, Clayton was a partner at Sullivan & Cromwell LLP  where he worked for over 20 years advising public and private companies on regulation, corporate governance, merger, and enforcement proceedings.