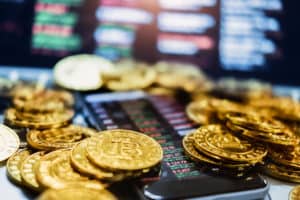 The US' Securities and Exchange Commission (SEC) has confirmed plans to bolster its unit responsible for protecting investors in crypto markets and from cyber-related threats. The new division, renamed Crypto Assets and Cyber Unit, will sit in the Division of Enforcement and grow from 30 dedicated positions to a 50-strong workforce.
The new positions will include supervisors, investigative staff attorneys, trial counsels and fraud analysts, both in the SEC's Washington DC headquarters and across several regional offices.
"The US has the greatest capital markets because investors have faith in them, and as more investors access the crypto markets, it is increasingly important to dedicate more resources to protecting them," said SEC Chair Gary Gensler.
"The Division of Enforcement's Crypto Assets and Cyber Unit has successfully brought dozens of cases against those seeking to take advantage of investors in crypto markets. By nearly doubling the size of this key unit, the SEC will be better equipped to police wrongdoing in the crypto markets while continuing to identify disclosure and controls issues with respect to cybersecurity."
Since its creation in 2017, the unit has brought more than 80 enforcement actions related to fraudulent and unregistered crypto asset offerings and platforms, resulting in monetary relief totalling more than $2 billion. The expanded Crypto Assets and Cyber Unit will focus on investigating securities law violations related to crypto asset offerings, digital asset exchanges, crypto asset lending and staking products, DeFi platforms, non-fungible tokens (NFTs) and stablecoins. It will also take action against regulated and listed firms that fail to maintain adequate cybersecurity controls or disclose cyber-related incidents.
The expansion comes amid an explosion of interest in digital assets, which has led to controversial concerns around crypto regulation. Although institution activity is increasing, many investors remain wary of the limited regulatory oversight and opaque outlook for the market.
Last month Michael Moro, CEO of prime crypto brokerage Genesis Global Trading, warned that while institutional and individual investment might be on the rise, banks themselves were still "very far away" from trading crypto. Speaking at the Bitcoin 2022 conference in Miami, he noted that bearish sentiment from regulators was one of the key factors inhibiting involvement from financial institutions.