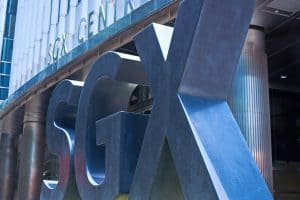 Singapore Exchange (SGX) has acquired a 20% stake in FX trading platform provider BidFX for $25 million as the exchange operator continues its drive in FX futures.
BidFX, a subsidiary of order and execution management systems specialist TradingScreen, provides hedge funds, asset managers and banks with a front-end trading platform, as well as a liquidity aggregator tool for FX spot, swaps and forwards for G10 and Asian currencies.
SGX said that the investment is part of its strategy to build out its FX offering, particularly in FX futures, which the exchange operator first introduced in 2013. Since then, SGX said that more than $2 trillion in aggregate notional has been traded across its FX business.
"FX is one of our key growth pillars and we are excited to strengthen our service proposition to the market," said Loh Boon Chye, chief executive officer at SGX. "With this investment, we have an opportunity to offer our suite of Asian FX futures alongside the over-the-counter (OTC) products offered on the BidFX platform, bringing together both pools of liquidity. We are confident that over time, they will establish themselves as a global e-FX platform and complement our fast-growing FX business."
BidFX will use the funds to expand its reach among institutional investors, and the company's chief executive, Jean-Philippe Malé, added that the capital allows the firm to enhance products to deliver comprehensive FX coverage for market participants.
"We've been incubating BidFX inside TradingScreen, with demand for the most sophisticated FX trading and workflow solutions expected to grow significantly in the coming years. This investment strengthens BidFX's leadership status across the global financial markets ecosystem," TradingScreen CEO, Pierre Schroeder, also commented.
FX futures has been a key focus for SGX recently. Last year, the trading venue launched its customisable FlexC FX Futures, which can be traded over the counter (OTC) and cleared on the exchange. As of February, SGX added that its FX futures had an average daily turnover volume of $4.4 billion and notional open interest of $5.4 billion.