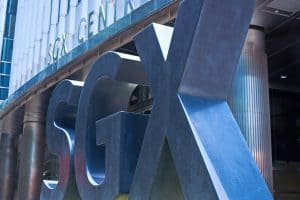 Singapore Exchange (SGX) has said it will introduce a 'trade at close' (TAC) session for the securities market in early June.
The exchange operator confirmed that that the session will be open for 10 minutes and will immediately follow the closing auction. SGX added that the session will allow participants to execute orders at the closing auction price set during the closing auction.
The TAC will occur at 5.06pm until 5.16pm on a regular trading day and from 12.06pm until 12.16pm if the market is trading for half day. The launch follows a public consultation, and the extension to 10 minutes, rather than initially proposed five minutes, was the result of client feedback.
"The extended trading phase, TAC, will enable our customers to transact at an already-established closing price," said Nico Torchetti, head of market services at SGX. "Investors and brokers who desire price certainty or those looking to fill an order that was not completely transacted during the closing routine will benefit from the new TAC session. We look forward to customers' active participation as we continue to look into ways to enhance the securities market."
SGX's consultation on the trade at close session also defined that it will only occur if a closing auction price is established for the security, and the buy-side can find out from their brokers on whether the TAC will occur.  
Investors have been keen on exchange operators launching market close trading phases. Earlier this month, Nasdaq Copenhagen also introduced a 10-minute phase for market participants to continue trading after the lit order book closing auction.
Nasdaq said that the launch has been on the wish list for both sell- and buy-side investors for some time. Investors trading Nasdaq Copenhagen and First North Denmark markets are able to send orders during the Trading@ClosingPrice window, for continuously matched trades at the closing auction price.