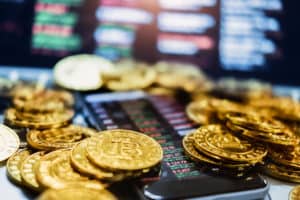 SIX Digital Exchange (SDX) has received regulatory approval from the Swiss Financial Market Supervisory Authority (FINMA) to support the issuance, trading and settlement of bonds denominated in EUR.
All members of SDX will have access to the service from 1 February 2023.
The service will allow issuers to issue EUR denominated bonds under Swiss law, which will allow for new possibilities for market participants in the digital asset space.
SDX members trading in bonds issued and settled in EUR will benefit from atomic trading and settlement via SDX-CSD, the first regulated CSD based on distributed ledger technology (DLT).
SDX-CSD members will be able to initiate a tokenisation and de-tokenisation of tEUR (tokenised EUR) through a connection to euroSIC.
"We are harnessing distributed ledger technology for future service offerings which are now attractive and applicable to the EUR market," said David Newns, head of SDX.