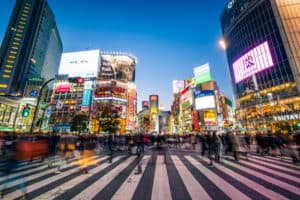 Japanese securities firm SMBC Nikko Securities has selected smartTrade Technologies' fully-hosted and managed FX platform LiquidityFX to enhance its FX trading activities in Japan.
End-to-end solution LiquidityFX offers connectivity to more than 130 liquidity providers.
The platform provides aggregation, smart execution, risk management, order management, analytics, payments and multi-channel distribution, alongside offering support for a range of instruments including FX spot, forwards, swaps, NDFs and options.
"We were looking to partner with a vendor with a proven track record and a strong local presence. smartTrade's Tokyo-based development and operations teams fully understood our business challenges and worked with us to deliver quality results in a timely fashion," said Takuya Shinahara, managing director, global markets technologies at SMBC Nikko Securities.
In order to achieve operational and cost efficiencies, SMBC Nikko Securities sought a digital platform with sophisticated workflows that would permit the improvement of trading procedures using application programming interfaces (APIs).
"smartTrade was able to draw on its expertise in local markets to tailor our solution to the specific needs of SMBC Nikko Securities. Liquidity FX's end-to-end functionality will enable the company to expand and enhance its FX business and to offer an improved service to clients across its network of branches," said David Vincent, CEO and founder of smartTrade Technologies.
"Having a fully operational office in Tokyo meant that we could offer an exceptionally fast time to market as well as first-rate client service. We are fully committed to the region and look forward to a long and fruitful relationship with SMBC Nikko Securities."