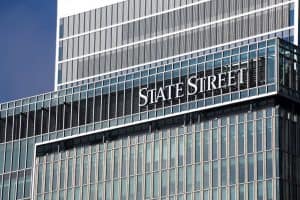 The end of intense pricing pressures from asset managers and asset owners maybe in sight, according to State Street's chief executive, as custody banks eye a normalisation in asset servicing revenues.
Custody banks have faced several years of pressure from buy-side clients to lower fees, due to an increasingly stringent regulatory and passive investing environment, along with pressure from their own clients. This has forced some banks to review the pricing of core custody services, and find new ways to generate revenue.
Ron O'Hanley, CEO and president of State Street, now believes this period of 'extraordinary price pressure' could be levelling out.
"You can expect this business to continue to be priced competitively and that there will be ongoing price pressure, but that we are seeing moderation in that extraordinary element of re-pricing driven both by the fact that we've accomplished a lot of it already, and secondly our own actions in mitigating the effects of it," said O'Hanley on State Street's second quarter earnings call.
Earlier this year, State Street centralised its pricing process through a new executive committee that evaluates pricing decisions and the implications they will have on the bank. One way the way the committee has eased pricing pressures is by extending contracts and gaining more client business, O'Hanley added.
"We've been reasonably successful in things like extending term and getting more business. And most importantly, matching the price – any price decrease – any in-ordinary price decrease, we're giving to incremental business coming in," he explained on the call.
State Street's front-to-back strategy is also having a significant impact on the way it prices services for clients. As traditional back-office services become commoditised, such as custody, there are demands from clients to keep this service priced as low as possible. However, O'Hanley said for those seeking a full range of front-to-back office services over a longer period, this gives the bank greater flexibility in what they charge.