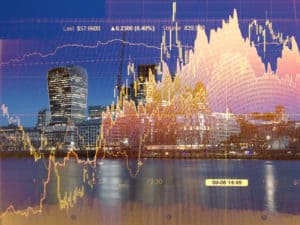 European subscription-based equities exchange Aquis Exchange has recorded its first period of profitability since its launch in 2013, following a 42% increase in revenue in the first half of 2020.
Profitability recorded by the exchange during the first half of this year reached £16,000, compared to the £623,000 loss recorded in the same period last year.
Market share for all pan-European trading also rose to 4.15% from 3.56% in 2019, despite the recent surge in volatility driving more proprietary trading.
"We are pleased to announce our first period of profitability, reached through further strong revenue growth," said Aquis Exchange chief executive and founder, Alasdair Haynes. "This growth has been driven by our existing members continuing to increase their trading volumes through our pan-European lit equities market."
Revenues at Aquis increased to £4.9 million in the first six months of 2020, up from £3.4 million in 2019. In addition, the exchange recorded the share of available liquidity increased over the period from 19% in the first half of 2019, to 21% in 2020.
"Despite the impact of COVID-19 on the global economy and business confidence, Aquis has maintained a robust competitive position in the marketplace and has successfully operated almost entirely remotely since March, highlighting the flexibility and resilience of the business," Haynes added.
"While we anticipate the prevailing economic uncertainty will continue to impact market participants in the short to medium term, we have proven we have the right model, team, technology, and vision to deliver shareholder value and look to the future with confidence."