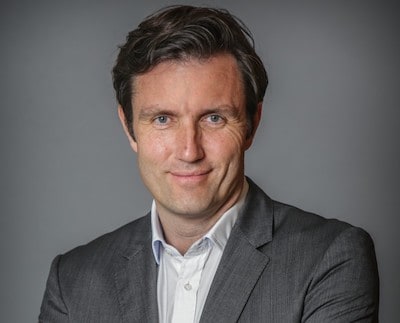 Hayley McDowell: Euclid Opportunities' acquisitions gained significant pace just before the launch of NEX, do you expect this momentum to continue into 2017?
Steve Gibson: Our strategy has long been to invest in financial technology companies that we believe are transforming markets with new technologies and business models. Where we continue to find businesses creating value in this way, then we will continue to be interested. It's not a numbers game, it's very much quality focused.
We made the decisions on ENSO and Abide Financial on a very particular case-by-case basis because they were creating a value proposition that was really resonating with customers. The business and technology models are both compelling and the firms are exceptionally well led.
Euclid's raison d'être is to find special companies that supplement the NEX Optimisation portfolio of businesses and solve significant industry issues for clients.
Hayley McDowell: Which technologies in the financial space are most interesting to you at the moment?
Steve Gibson: Individually many FinTech firms have developed their own offerings which use market changing technologies such as artificial intelligence, smart data analytics or distributed ledger technology. All of these offerings are interesting but we think it's the convergence of these, rather than the individual technologies, that provide the industry with the opportunity for real reinvention.
We are continually thinking how the macro drivers, industry standardisation and the agility of these technologies drive the opportunity for significant value creation. Broadly, we are seeing increased client appetite in the market to rationalise on a smaller number of architectures and bring application fragmentation down to fewer providers. The challenge is how to get there. 
Hayley McDowell: Euclid Opportunities' portfolio includes blockchain firms, Digital Asset Holdings and Axoni. Do you think the hype of blockchain technology will materialise commercially over the next year or so?
Steve Gibson: In the next year we do believe we are going to see early commercial applications of distributed ledger technology. As the industry evolves we think these platforms will look more like a distributed data architecture rather than pure 'blockchain', namely private data environments where institutions will share and mutualise transaction processing to materially reduce costs of operation.  
Hayley McDowell: When considering investments, what makes a FinTech firm stand out from the crowd?
Steve Gibson: The more you see the clearer it becomes. We look at many FinTech firms because there is so much happening and a great deal of talent out there. In our view, industry domain expertise is the stand-out metric. If you look at RSRCHXchange for example – they have been working in their space for a long time and are subject matter experts. It's the same with the ENSO founders, who have built a very highly regarded data analytics platform for asset managers and prime brokers. The Abide Financial team are regulation and cloud-computing experts and the combination of this expertise has delivered a solution more powerful than has ever been in the market before.
You also clearly need management teams with a variety of different skillsets and characteristics – you don't want everyone to be thinking the same way.
These two things, combined with a business model that is creating the efficiency that the industry is demanding, are key differentiators in finding a FinTech firm that stands out from the crowd.
What makes Euclid different is that we work closely with the market to identify how to prioritise our focus based on the market's needs. Sitting within NEX, we speak to clients every day who often put forward FinTech companies for us to look at and that two-way validation is absolutely crucial. If someone has an idea that we know isn't going to work, it's much better to get to that point quickly – market validation is everything.
The market is not short of ideas or talent; there a lot of innovation and creativity in this industry. However, there is a much smaller pool of ideas that can find validation to scale globally. Our mission is to find these firms and to provide all the support we can to help them to create genuinely world class businesses.