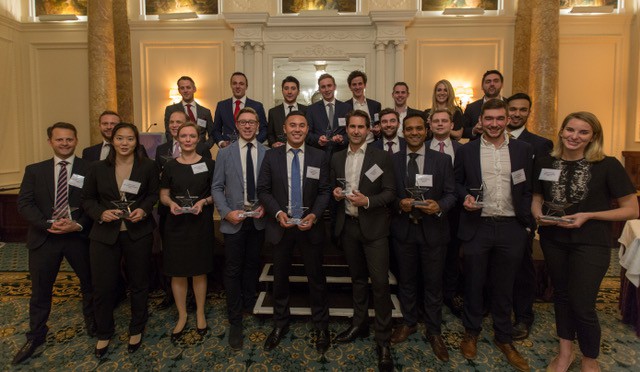 Guy Alcock, trader, Schroders
Guy Alcock has been developing his trading skills and expanding his knowledge at Schroders Investment Management for the past seven years. He currently trades European equity markets for the Europe, the Middle East and Africa (EMEA) trading desk at Schroders. At the moment, Alcock has a particular focus on cash equity and derivatives products.
Nicolas Forest, global head of fixed income, Candriam
Nicolas Forest is one of the most senior members of Belgium's Candriam Asset Management. Forest runs its global fixed income desk, as well as being a member of its executive committee. He is responsible for managing all of its fixed income strategies, and is chairman of the fixed income strategic committee. The fact that Forest has achieved these notable positions during his 14 year career is certainly remarkable.
Vincent Minichetti, trader equities, FX and derivatives, Candriam
Vincent Minichetti has emerged as a young gun in European buy-side trading. Holding an MSc in financial markets from the University of Paris Dauphine, he has applied his research and knowledge to the Candriam trading desk, bringing a strong academic and technical derivatives background.
Paul Jefferys, head of CLB trading and quantitative portfolio manager, Citadel LLC
Described as a 'maths genius' by colleagues, Paul Jefferys joined hedge fund giant Citadel this year from UBS. At the age of just 28, he ran the Swiss bank's global central risk book after quickly rising through the ranks of its quantitative trading team.  After holding a number of roles including head of cash equity quantitative trading for Europe, he joined Citadel as head of central limit book trading.