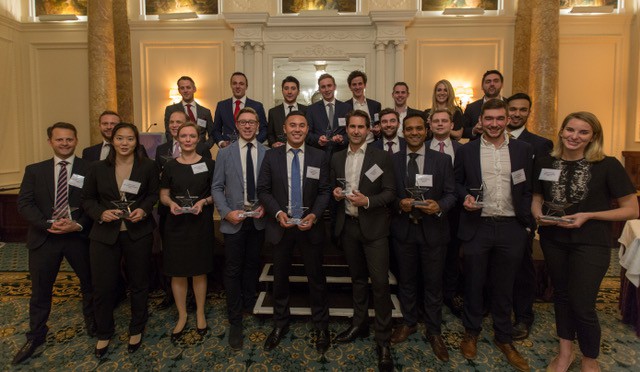 Daniel Baddley, senior derivatives trader, Man AHL
Daniel Baddley has spent 15 years at Man Group and Man AHL, working across a number of trading roles and building extensive expertise. Prior to his current role, he spent two years in the firm's Hong Kong office between 2010 and 2012, and specialised in Asian markets while further developing the local trading team. Baddley is now a senior trader within Man AHL, based in London, and is responsible for executing interest rate swaps, cash bonds, credit and volatility products across Europe and the US.
Sarah Concklin, sales and trading, Millennium Europe
Sarah Concklin is a University of California, Berkley graduate with a B.A. in resource economics. She began her career in sales and trading in 2010 with Millennium Advisors. After five years with the firm, Concklin made the decision to relocate from California to join Millennium Europe in the UK. She has now been based in London carrying out sales and trading for Millennium Europe for almost two years.
Tommy Chung, head of derivatives, Nationwide Building Society
Having first joined Nationwide Building Society for a graduate programme within the treasury business in 2005, Tommy Chung truly is a veteran with the firm. He became a dealer in fixed income and derivatives overseeing the guaranteed equity bond portfolio, managing interest rate rand equity risk, as well as developing and analysing derivatives products and strategies. Chung has worked his way up to become head of derivatives in 2016, heading up the entire risk management and execution activities of the derivatives desk.  
Anish Shah, senior fixed income dealer, Old Mutual Global Investors
Anish Shah is currently senior fixed income dealer at Old Mutual Global Investors, trading investment grade and high yield credit, government bonds, derivatives and emerging market bonds. He started out his career as a graduate in the fixed income business at Bank of America Merrill Lynch in 2000. Shah has held various roles across fixed income divisions at KBC Alternative Investment Management, Mondrian Investment Partners and UBS.