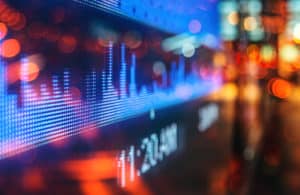 The two additions to Eurex EnLight – Smart RFQ and Anonymous Negotiation – were requested by users and will further strengthen the platform's functionality. Eurex EnLight is a selective request-for-quote (RFQ) platform, fully-integrated with straight through processing (STP) into the T7 trading system. It is designed to enhance market structure and bring together buying and selling interests from all types of market participants engaged in off-book trading. Eurex EnLight serves large scale execution requirements, not suited for the central limit order book.
How does Smart RFQ work?
Smart RFQ is the first time Eurex has leveraged its data to bring together its members in the off-book market. The concept is simple: provide users a list of members that are most likely to respond to an RFQ in a way that best suits their needs.
Eurex EnLight Smart RFQ three-step process:
Step 1:  Eurex ranks all opted-in responders against four criteria for the product or product group being requested: Eurex volumes, Eurex EnLight average response time, Eurex EnLight average response rate, and Trade to Quote Ratio (TQR).
Step 2: These rankings are then weighed according to the importance that the requester wishes to place on them: high, medium or low.
Step 3: A 'wildcard' responder is added to the final list to allow new responders to participate in the flow. This is the most improved responder in the weighted rankings.
As a result, any requester using the platform will have the ability to immediately see  an indication of which member firms are most likely to best deliver what they require in the off-book market, based on Eurex data. The list generated does not produce any obligation, but is rather a form of market intelligence allowing requesters to facilitate best execution however they see fit. The functionality is ultimately assisting requesters to source for themselves, or their clients, the tightest prices with the least amount of leakage possible.  
What is behind Anonymous Negotiation?
Eurex EnLight Anonymous Negotiation enables a requester to make their RFQ anonymous. In other words, it does not disclose requester identity or responder quote-specific identity at any point during or after the normal negotiation process. It is, of course, entirely up to the requester whether they wish to be anonymous or not. 
However, anonymous RFQs present several challenges. The most significant is how the responder can judge the quality of the request. How can responders limit or eliminate RFQs from poor quality flow? After intensive discussions with its members, Eurex designed the Trade to Request Ratio (TRR). 
High quality flow typically has a high TRR. Responders can therefore limit anonymous RFQs by setting their TRR threshold. The result is that high quality flow is much more likely to not only get a response, but a good response with tight prices.
How does Eurex EnLight enhance market structure?
Since the launch of Eurex EnLight in March 2018, the platform has developed rapidly with over 3 million contracts dealt by the end of July 2020. Eurex will continue to offer a member design led off-book price formation RFQ platform; run and managed by a regulated exchange. It provides a transparent, secure and trusted medium for the price formation of Eurex's off-book products that complements our existing electronic order book. Eurex EnLight is part of the Eurex roadmap to enhance market structure according to changing investment behavior and evolving regulation. 
How to benefit from the fee waiver?
To further incentivise the usage of Eurex EnLight, requesters for Eurex EnLight trades will be supported with a transaction fee waiver until 31 December 2020. As a sell-side participant you will continue to get the fee waiver by placing a request from the P and M account, reducing your overall cost of trading.
Which products can be traded on Eurex EnLight?
Eurex EnLight is available for all equity, equity index and fixed income options and corresponding futures traded on Eurex which includes benchmarks such as options on EURO STOXX 50® and DAX® as well as options on Euro-Bund Futures, Euro-Bobl Futures and Euro-Schatz Futures. It is also possible to trade calendar rolls of 19 MSCI Futures via Eurex EnLight as well as dividend options and their corresponding futures.

To find out more, click here
SPONSORED BY