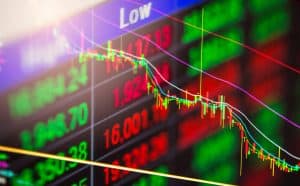 While large-scale vaccination and the relaxation of restrictions in many countries are signalling the post-pandemic recovery, the severity of the global chip shortage has gone up a notch.
Often seen as the brains of modern electronics, semiconductors are used everywhere from computers and automobiles to game consoles; thus, the impact of a critical shortage of such important electronic components has continued to ripple across the tech supply chain. Accompanied by other developing trends such as the rapid adoption of e-commerce and digital business, the significance of tech sector is further highlighted, with tech stocks rally on increasing demand for goods and services.
Technology shares on Taiwan's stock market, the home to the world's major tech companies, have thus proliferated. Taiwan's tech companies – who are, in many cases, the key manufacturers of critical electronic components – have seen their stock valuations double or even triple, driven by rosy prospects of continuous earning growth.
A more approachable contract to hedge a critical global supply chain
For market participants seeking to invest in such a globally-critical supply chain as Taiwan, it is imperative to be given a cost-effective and versatile way to manage their positions. As the pandemic disrupts seasonal effects, sales and price volatilities of the country's electronics industry continue to grow throughout the year, spurring opportunities for trading and demand for hedging. The threshold for trading existing benchmark index or equity futures, as a result of soaring stock prices, also rises.
To this end, the Taiwan Futures Exchange (TAIFEX) has previously amended the listing criteria of its Mini Single Stock Futures (SSF) by lowering the threshold of prices for eligible stocks, bringing in a wider suite of SSFs such as Mini SSF on TSMC. Advancing on this path, the Exchange is dedicated to introducing a new index product that is well-sized for investors to flexibly hedge their exposure.
On 28 June, TAIFEX launched Mini Electronics Sector Futures (ticker: ZEF) to cater for an increasing demand from retail investors for gaining exposure to Taiwan's electronics sector. At around USD 15,000 in contract value, ZEF is one-eighth the size of the popular Electronics Sector Index Futures (ticker: TE), the contract value of which has more than doubled since its debut. Both contracts track Taiwan's Electronics Index, which covers 70% of the country's stock market trading value, including major semiconductors, optoelectronics and electronic parts/components makers such as TSMC, Mediatek and Hon Hai Precision (Foxconn).
With ample liquidity and steady growth, ZEF trades around 3,900 contracts on a daily basis since launch, in line with greater need for mini sized products seen in Taiwan's market. An increasing number of open interest in ZEF indicates not only the active participation by hedgers and traders, but also the product's success in meeting market demand. Such demand can also be seen in Mini-TAIEX Futures (ticker: MTX), TAIFEX's first mini contract, which overtook the larger-sized TAIEX Futures (ticker: TX) to become TAIFEX's most heavily-traded futures product in 2020 and averaged over 327 thousand contracts traded daily in H1 2021.
In addition to lowering the barrier for trading Taiwan's globally critical electronics sector, the reduced contract size of ZEF facilitates a wider range of trading strategies, providing greater flexibility and more diversified portfolio allocations.
TAIFEX on track for another record trading year and more mini contracts
2021 is set to be another active year for TAIFEX. In June 2021, TAIFEX recorded an average daily volume (ADV) of 1.53 million contracts, a 21.1% increase year-over-year (YoY). Year-to-date, total ADV increased 19.6% YoY, trading a total of 208 million contracts in H1 2021.
In particular, the trading of Mini-TAIFEX futures has risen 20.5% YoY in H1 2021, implying the strength in the Exchange's mini contracts. Joining the Exchange's small-sized product offerings, the prospect for TAIFEX's Mini Electronics Sector Futures looks bright, and the launch also signals the potential for more mini contracts in the future to come.
SPONSORED BY