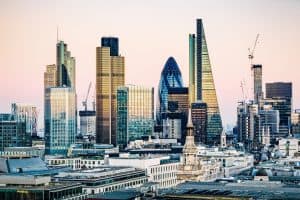 Torstone Technology has hired a former 25-year Fidessa veteran to join the firm's product team to boost focus and delivery.
David Pearson joins the post-trade processing specialist most recently from Genesis Global, where he headed up post-trade workflow solutions. He has more than 30 years' working on front-office automation and workflow.
"As we continue to invest in building our global leadership team and extending our platform capabilities into new markets, David's deep post-trade product and industry experience, and specific expertise in middle-office solutions, will be an asset," said Brian Collings, CEO of Torstone Technology.
Prior to Genesis, Pearson spent 25 years with Fidessa where he began working with brokers and dealers to establish front and middle-office workflow tools for equities. Recently, he worked alongside buy-side firms on solutions for other asset classes, including exchange-traded derivatives and repo.
"Market volatility has recently become a key characteristic of capital markets, and there has arguably never been a more interesting time to bring new digital solutions to the post trade industry," Pearson commented. "I am excited to join Torstone and its talented team to help further evolve its leading cloud platform, helping firms to move away from legacy systems and future-proof their operations."
Fidessa was acquired by ION Group in 2018 for £1.5 billion after a bidding war commenced for the trading technology provider. Fidessa initially accepted an offer from Temenos, while SS&C Technologies also expressed interest in submitting a bid, before the firm decided to accept a counter offer from ION Group.