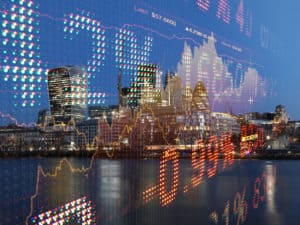 Foreign exchange trading data platform Tradefeedr has raised $3 million in a funding round from private investment firm IPGL and others to modernise its trading analytics workflows.
Established in 2018 the platform aims to improve the quality of trade execution by allowing users to analyse foreign exchange (FX) trading data from participating liquidity providers and electronic communication networks (ECNs) through a standardised API.
"Tradefeedr is a really promising financial technology business, with the right combination of technical know-how and market wisdom and I am very pleased to be able to back it at this stage in its development," said Michael Spencer, former ICAP founder, and chief executive.
Tradefeedr also confirmed that the former chief executive of NEX Markets, Seth Johnson, had supported the fund raising and had been elected as chairman of the business.
Tradefeedr said over the past year it had on boarded 14 liquidity providers and several new clients including Goldman Sachs, UBS, XTX Markets, and Insight Asset Management.
"We believe that our platform will deliver significant benefits to market participants, through improving collaboration and giving better access to trading information, which will lead to enhanced decision making," said Balraj Bassi and Alexei Jultsov, Transfeedr's co-founders.
"There is a huge demand for greater transparency in financial markets and Tradefeedr can help meet that demand."

The news follows a similar announcement last week that algorithmic trading platform provider BestEx Research had secured a Series A funding round worth $5 million to support the development of its futures and foreign exchange (FX) products.