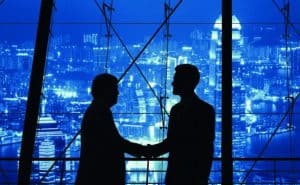 Schroders' head of FX trading, Gordon Noonan, has said he would only consider a peer-to-peer format if he could guarantee it was only buy-side participants in the liquidity pool.
Speaking at the TradeTech FX event, Noonan said his discussions with peer-to-peer providers had been centred around confirming who it was he would be accessing the liquidity from if he were to use this method of execution.
"We had a lot of discussions about how things would be managed and how things would be run, who will be allowed into the pool, whether there will be predators in the pool. My worry in the long run is that some of these peer-to-peer platforms won't get critical mass with the buy-side and in order to survive they'll have to spread the net wider to include people that I wouldn't regard as peer-to-peer natural offsetting flow," he said.
In order for him to commit to peer-to-peer Noonan said he would need to guarantee that it was a buy-side or "benign to benign" pool he was taking part in. However, he added that if this aspect was satisfied and it seemed to be an optimal form of execution he would consider.
"You have to do the due diligence, then the upside outweighs the downside. I don't really see any downside to it as long as their connectivity works well," he added.
Demand for peer-to-peer liquidity has continued to rise in recent years, particularly in passive portfolios, due to its ability to minimise market impact. It allows buy-side firms to provide liquidity to each other directly.
Marek Robertson, head of distribution at peer-to-peer liquidity provider, Siege X, who was also speaking on the panel, confirmed that the firm had identification methods that it used to monitor who was accessing certain liquidity pools.
"We ask for a client ID tag that is only disclosed to Siege FX, that way we know who a participant is, and we can see when participant is in multiple channels, this timed together with the markets and surveillance maintains the health of the pool. With that measure of identity, we can ensure segregation such as maintaining a buy-side to buy-side pool," said Robertson.