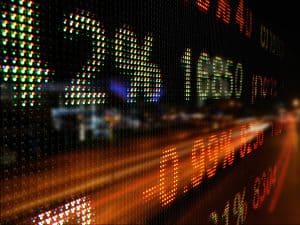 Tradeweb and US exchange group ICE have teamed up to launch a benchmark on closing prices for the $16 trillion US Treasury market.
The closing prices will represent the daily market mid-price for US Treasury securities, calculated and published by Tradeweb on daily basis on over 900 US Treasuries from its institutional trading platform, which facilitates trading in an average notional value of $80 billion of US Treasury products.
ICE Benchmark Administration will provide administration and oversight of the closing prices.
Tradeweb, which is currently the sole provider of Gilt closing prices in the UK, said that with the US Treasury market operating almost round-the-clock, 3.00pm is considered to be the close, at which time it will calculate the closing prices, and then distribute them at 3.45pm. 
"Given the long history and strength of our US Treasury trading platform, market participants look to Tradeweb for the provision of high-quality data that informs their execution strategies and optimises their performance," said Lee Olesky, chief executive officer at Tradeweb. 
"Building on the success of our UK Gilts closing prices, the new closing prices for US Treasury securities, produced in collaboration with ICE Benchmark Administration, address the industry's ever-increasing demand for accurate, independently validated market data, based on a strict and transparent methodology."
Tradeweb added that trusted reference price data remains critical for firms managing investment portfolio, evaluating fair value of securities, monitoring compliance and satisfying general accounting standards.
"Benchmarks are essential to the integrity and everyday functioning of global markets and the real economies they support," said Tim Bowler, president of ICE Benchmark Administration. "As an authorised and regulated administrator of key global benchmarks, ICE Benchmark Administration is pleased to be working with Tradeweb to administer and provide US Treasury securities closing prices in a transparent and robust manner to domestic and global investors, and other users."