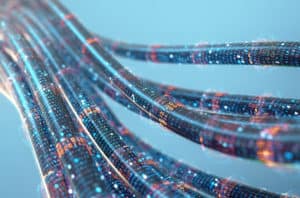 TraditionDATA has integrated US dollar alternative reference rate AMERIBOR in its product suite as market participants continue to transition from the Libor benchmark.
The data arm of interdealer broker Tradition said it will publish spreads between AMERIBOR, SOFR, and the Effective Fed Funds Rate (EFFR) this month via vendors including Refinitiv and Bloomberg, as well as through its own global reference rate data feeds.
"Properly managing the transition away from Libor is integral to the financial markets and the economy. Tradition is positioned at the heart of these markets giving us the opportunity to provide data and information to those who need it," said TraditionDATA's global head of product, Jeffrey Maron.
Maron added that unlike SOFR, the US replacement for Libor, AMERIBOR contains a credit component that adds another dimension to the firm's suite of alternative reference rate and risk-free rate data products.
"It demonstrates that we are looking at this market shift from every perspective," he added. "As this transition takes effect, the markets will not only decide how that happens but spread markets between the various solutions will evolve and our clients will need a reference point for this valuable price information." 
The US derivatives watchdog confirmed recently that it has extended its no-action relief to swaps dealers and market participants for the transition to alternative reference rates from the Libor benchmark. The relief includes certain trade execution and clearing requirements, as well as swap dealer and uncleared margin requirements.