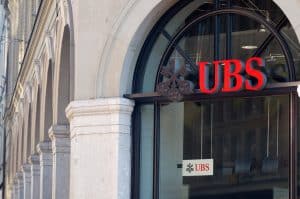 The president of asset management and Europe, the Middle East and Africa at UBS is set to leave after more than ten years with the Swiss investment bank.
Ulrich Koerner will step down from both of his senior roles as of 1 October, but will remain with UBS as a senior advisor to the chief executive, Sergio Ermotti, until at least 31 March 2020. Suni Harford, who is currently head of investments at UBS Asset Management, will take on his role as president of asset management.
Harford joined UBS Asset Management in 2017 after 24 years with Citigroup, where she most recently held the role of head of markets overseeing sales, trading origination and research across all fixed income, currencies, commodities, equities and municipal businesses.
Sabine Keller-Busse will succeed Koerner as president of UBS EMEA in addition to her current role as group chief operating office, which she has held since January 2018. Keller-Busse joined UBS in 2010 as chief operating officer of UBS Switzerland and then group head human resources.
UBS said that during his time as president of asset management, Koerner helped drive the bank's buy-side business to a sustainable growth path during a time of radical change across the industry. Koerner was appointed president of EMEA for UBS in 2011 and took on the role of asset management president in 2014. He also served as group chief operating officer at UBS between 2009 and 2013.
In other senior management changes at UBS, Iqbal Khan, the CEO of wealth management at Credit Suisse, is set to join UBS as co-president of global wealth management alongside Tom Naratil, as Martin Blessing has decided to step down after leading the wealth management business since February 2018.
"I want to thank Ueli for his significant contribution to our successful strategic transformation and its execution after the financial crisis. I also want to thank Martin for his leadership and contribution to our Swiss and global wealth management businesses as well as the firm," said UBS chief executive, Ermotti.
"I congratulate Sabine on the expansion of her role. And I'm looking forward to having Suni and Iqbal join the group executive board. Both of them bring strong leadership and people skills along with a track record of successful execution. They are great additions to the team and will help us drive sustainable growth and profitability for UBS."