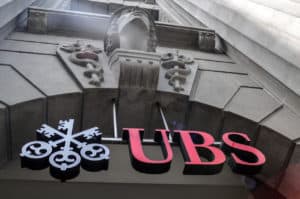 UBS in Australia has expanded a partnership with Sydney-based financial technology provider GBST to overhaul its post-trade processes with increased automation.
The investment bank will implement GBST's Syn~ platform for cash equities and exchange-traded options, and migrate its Australian business to the automation system for more operational efficiencies.
"This contract extends our relationship with GBST to more than 25 years," said Scott Hanlon, head of operations for Australia at UBS. "It has consistently scaled to meet our growing requirements and the flexible and highly-automated Syn~ platform is an ideal foundation from which to grow our business in Australia."
GBST will also support UBS as the Australian Securities Exchange replaces its equity post-trade clearing and settlement platform (CHESS) with blockchain technology, providing means to connect to the new system.
"This relationship also recognises the multi-million-dollar investment we are making in the CHESS Replacement program," added Denis Orrock, head of Asia Pacific at GBST. "GBST was the first vendor to connect to the original CHESS platform over 25 years ago and we are now working hard to ensure our clients can transition to the CHESS Replacement platform and embrace future technology innovations in our fast-moving sector."
The global technology provider's flagship Syn~ suite aims to automate middle- and back-office processing for banks and brokers, with automated pre-settlement practices, clearing and settlement and trade accounting functionality. GBST said its services are used by eight of the top 12 global investment banks, processing more than $6 billion every day.
"We are delighted to extend our relationship with UBS and continue to grow our Australian market share. Our business and products have grown alongside theirs over the course of our partnership since 1998 and it is exciting to now support them with the latest technology to drive their post-trade efficiency and automation," RobDeDominicis, CEO of GBST, concluded.