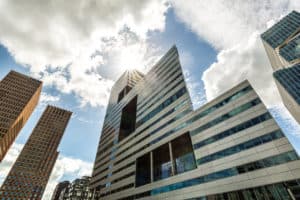 The chief architect of UBS' UK-regulated dark multilateral trading facility (MTF) is leaving the firm after 12 years, according to a post on social media.  
Jean-Philippe Minet announced his departure yesterday, leaving UBS after over 12 years with the bank. He first joined in 2010 with a mandate to build and launch the firm's MTF, as well as to obtain the relevant regulatory approvals and to create all MTF policies, procedures and client-facing documentation. 
Minet was instrumental in the facility's growth, and under his direction it became the single largest dark MTF in Europe for a number of years. He guided it through the numerous regulatory changes under ESMA, implementing new functionality, responding to customer demands, and keeping the MTF profitable throughout the challenges of Mifid II and Brexit, before successfully transferring it to another Regulated Market in 2022.  
"After 12 years at UBS it's time to say goodbye, update my profile picture and spend a few weeks in the garden," Minet said on social media. "I would like to thank all the people I have worked with over the years, for the hard work and laughs. A big thank you to all members of UBS MTF for the support and friendship."  
Prior to UBS, Minet spent a brief period as a monitoring consultant with Liquidnet, prior to which he spent several years with NYFIX International, where he established the market supervision/trade support departments for the (now defunct) Euro Millennium dark pool, a neutral dark pool for pan-European listed cash equities which closed in 2009 after NYSE Technologies bought NYFIX.  
Minet also worked as a business analyst in the compliance function for Pershing, as an operations business analyst with SWX Swiss Exchange, and as a market supervision team leader with Nasdaq Europe. He also spent some time as a market supervision analyst with the London Stock Exchange in 2004, responsible for the real-time surveillance of the exchange's markets.  
He has not yet revealed where he is moving to, but is currently on gardening leave.