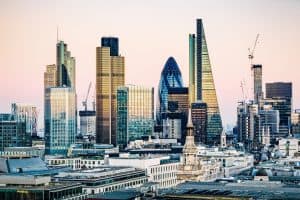 The UK's anti-trust regulator has confirmed that it is investigating Nasdaq's recent bid to acquire Swedish exchange and clearing technology provider Cinnober.
The Competition and Markets Authority (CMA) said that it is considering whether the deal will result in a substantial reduction in competition within any market or markets in the UK for goods and services. As part of the probe, the CMA has invited comment from the industry which closes on 7 December.
Nasdaq announced its intentions to acquire Cinnober in September with an all-cash public recommended offer to shareholders of the company. The $190 million deal was made in order to strengthen the US exchange operator's Markets Technology business.
"We have had good traction for many years for Market Technology, which has been growing steadily through the years. We have seen an uptake in interest in our capabilities to deliver solutions both to the wider capital markets and into new marketplaces," Lars Ottersgard, EVP and head of Market Technology at Nasdaq, told The TRADE at the time the acquisition was announced.
"Cinnober has very common capabilities as we do in many spaces. Our biggest inhibitor for growth has been the capacity to deliver and support clients, and together we can grow much faster than as two isolated entities."
Stockholm-based Cinnober was established in 1998 and has diversified its technology offering since its inception through a number of acquisitions of its own, including the purchase of market surveillance technology provider Ancoa in May last year.
However, the Swedish vendor has struggled financially in recent years, posting a loss of SEK93 million in 2017, with a raft of senior executives having departed, including Veronica Augustsson, who had served at the helm of Cinnober's since 2012.
The acquisition bid from Nasdaq came just one month after Cinnober announced its CFO and former RBC Capital Markets analyst Peter Lenardos had been selected as Augustsson's replacement as Group CEO.
The deal is expected to close in the fourth quarter of 2018 and the Cinnober board has unanimously recommended that shareholders and warrant holders accept the offer.