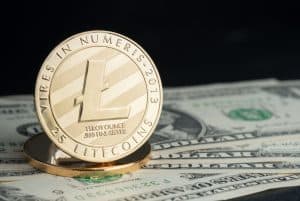 A crypto trading platform based in London is to launch the first Litecoin-Dollar futures contracts on Friday in another move which could entice institutional investors to trade cryptocurrencies.   
Crypto Facilities announced the new derivatives contracts will start trading at 4pm BST on Friday 22 June and will allow traders to go long or short the cryptocurrency. The company already offers futures products on Bitcoin, Ripple and Ethereum.
Timo Schlaefer, CEO of Crypto Facilities, commented that there has been strong demand from users of the crypto trading platform for Litecoin futures and the contracts are a step towards providing increased price transparency.
"There has been strong client demand for this product and we believe our LTC-Dollar futures contracts will increase price transparency, liquidity and efficiency in the cryptocurrency markets," he said. "As digital assets continue to mature, we expect to see a greater number of institutional investors entering the marketplace."
The launch is the latest development in cryptocurrency futures, follow the launch of Bitcoin futures by major global exchange operators' CME Group and Cboe Global Markets late last year. However, institutional investors globally have held back from dipping into the crypto market due to regulatory, liquidity and volatility concerns.
Crypto Facilities currently provides CME Group with the CME CF Bitcoin Reference Rate which powers CME Group's Bitcoin futures, as well as the CME CF Ether-Dollar Reference Rate and Real Time Index.
Litecoin's creator Charlie Lee added that Crypto Facilities' Litecoin futures launch will bring more institutional players to the market.
"Litecoin futures will open up LTC trading to more institutional investors," Lee said. "This will add to the liquidity of Litecoin and make it easier for people to get in and out of Litecoin."