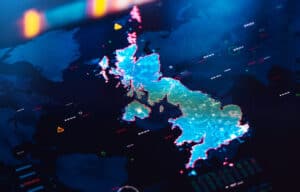 The UK will be the best-performing region in 2023, according to a survey of its members conducted by the Association of Investment Companies (AIC) last month.  
Released in December, the results suggest a more optimistic outlook than may formerly have been expected, especially for the domestic UK view. A quarter (25%) of investment managers believe that the UK will be the strongest region for equities next year, while around a fifth (19%) tap the US as the top performer.

China and emerging markets each won 10% of the vote, respectively.  
Mid-cap equities are predicted to be the best performing asset of 2023 (29%), with large-cap equities following (12%) and renewable energy infrastructure and bonds both at 11%. 
Slowing corporate earnings is the biggest concern for investment managers (22%), followed by a recession (16%), inflation (11%) and rising interest rates (10%). 
Most managers (61%) think inflation has already peaked, though a quarter (25%) believe it will rise further. However, the mood is generally pessimistic, with not a single respondent believing that the Bank of England will manage to get inflation back down to the 2% target by the end of next year and over a third (36%) thinking we won't see this achieved until at least 2025 if not beyond.  
Energy is expected to be the best-performing sector, while IT and healthcare may also make a comeback.  
Alex Wright, portfolio manager of Fidelity Special Values, said: "Over the past decade that we have run this strategy, there have been similar periods of heightened uncertainty such as around Brexit, the election of Donald Trump and the Covid pandemic.  
"It is environments like these that throw up the best investment opportunities as market participants get overly preoccupied by anticipated headwinds. So, we aim to stay agile and will continue to be on the lookout for new opportunities. It is likely there will be forced sellers, especially if the fund flows picture does not improve and as institutional investors look to rebalance their portfolios."