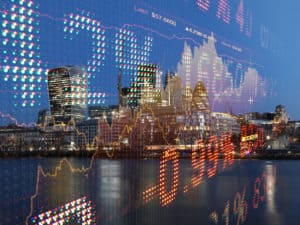 Start-up United Fintech has completed its fourth acquisition in its first year of business as part of its ongoing expansion and commitment to providing firms across the street with a one-stop-shop solution.
The fintech has purchased a 25% stake in US-based Athena Systems, following its three previous acquisitions including London-based trading analytics firm FairXchange, data and API provider NetDania and regtech and capital markets tech provider TTM Zero.
Terms of the transaction were not disclosed but United Fintech has confirmed that it plans to buy a further 26% stake in Athena within two years and the 49% remainder in three years.
Chief executive officer Christian Frahm told The TRADE that the acquisitions played into United Fintech's aim of giving large institutions across the street access to smaller fintech innovators by pooling them under one umbrella, "saving them from big tech".
"The banks know they're stuck in a world that happened 10 years ago and you have all these great solutions and people building all sorts of amazing stuff, but they can't access them because they know the onboarding process that that takes. As a fintech, you will probably never really get through the onboarding or selection process unless you're a big software vendor so the whole innovation cycle kind of passes outside of the banks," said Frahm.
"It's hard to match the smaller innovators with these bigger players. We think there's a tremendous benefit of helping banks and institutions find the best capital markets companies out there because that's also very complicated process. We put them under a common umbrella and in essence help banks get access to these solutions. Right now it takes two years to get access to newer or smaller fintech companies. We think that should take two months."
Banks are looking to access a wider range of fintech options through one-stop-shop platforms like United Fintech to remain as up to date as possible amid the changing technological landscape, as well as, minimising costs, and notably safeguarding future business by encouraging buy-side clients to digitise their own workflows, he said.
Frahm noted that Athena in particular was being pushed by large sell-side institutions onto their asset management client base to be used in their workflows in a bid to protect future business they might offer to banks.
"The foundation of Buy-side technology is antiquated. A big part of the banks' customers, especially the investment banks, is the asset management side. Banks want to digitise their own customers, so they survive because they pay them billions of dollars a year in revenues."
"The process of actually getting Athena into a big institution is a long process because they're concerned as to whether it's big enough to service them. We think there's a big benefit of them becoming part of the bigger United Fintech structure. They are more secure and safe and they're part of something bigger. If I'm now an asset manager, it's an easier choice to take Athena because we're adding a lot of scale and lot of size to it."