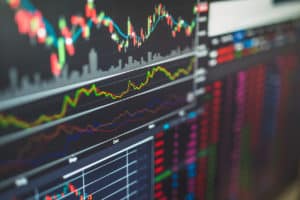 Singaporean investment bank UOB has deployed Chronicle Software's EFX solution for its electronic foreign exchange (FX) pricing and trade engine.
Chronicle Software said in a statement that by using its technology, UOB will be able take advantage of reduced latency via co-location connectivity to improve price discovery and to enhance pricing capability.
UOB will also be able to provide access to more competitive FX pricing to its customers in ASEAN and across its global network.
"Through our new electronic FX pricing and trade engine, UOB is well-positioned to help our customers seize opportunities arising from the strong institutional FX flows in Asia and Singapore's status as a fast-growing FX trading hub. Our collaboration with Chronicle combines their technological capabilities with UOB's deep understanding of our customers' FX trading needs. Using Chronicle's solution as the building blocks, we will continue to deepen our capabilities to provide our customers with faster access to global FX markets," said Leslie Foo, head of group global markets, UOB.
The FX pricing engine, located in Singapore, supports the ambitions of the country to become an e-trading FX hub in the region.
"We are delighted to support UOB in their FX business and we look forward to continuing our close working relationship with them. Chronicle's EFX solution offers reliability, ease of deployment and speed of development. We are pleased to be able to help UOB deliver their solution to market quickly and our recently added Singapore office will be able to provide strong local support," said Peter Lawrey, CEO of Chronicle Software.