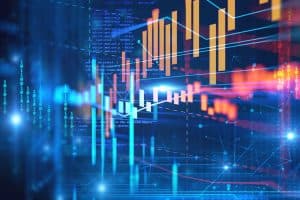 Virtu Financial has announced a new partnership with MarketAxess to provide the two firm's mutual client base with trading tools and access to global exchange-traded funds (ETFs) and fixed income securities.
The collaborative effort, which is expected to launch in Q3 this year, will provide global, multi-asset and multi-currency coverage to MarketAxess and Virtu RFQ-hub clients, including the distribution of Virtu's streaming eNAV ETF fair value offering and disclosed or anonymous ETF trading via RFQ.
The service will also launch with real-time trade analytics supported by the MarketAxess Composite+ (CP+) algorithmic pricing tool and Virtu's suite of TCA tools.
Virtu chief executive, Doug Cifu, said this is an "exciting and complementary partnership", while MarketAxess president, Chris Concannon, commented that the partnership would provide "quality execution in ETFs."
"ETFs have grown quickly to become an integral feature of the liquidity landscape in global credit markets," said Concannon. " Our entry into ETF trading with Virtu is a natural extension of our success with Open Trading, now established as the preferred all-to-all trading solution in the credit markets."
At the start of March, Virtu Financial closed its acquisition of trading technology rival ITG in a deal valued at $1 billion.
Virtu Financial said at the time that both firms have been working to develop a detailed integration plan since the end of last years to bring Virtu's technology, risk management and operations to ITG's agency services.