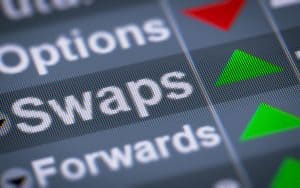 Virtu has launched a new electronic workflow for swaptions on credit default swaps on its cross-asset multi-dealer request for quote (RFQ) platform, the RFQ-hub.
The new workflow was developed in collaboration with asset manager Union Investment which worked with the RFQ-hub team to automate existing traditional voice and manual dominated swaptions within CDS workflow.
It allows swaptions traders to gain better price discovery by leveraging multiple liquidity providers via electronic request for quote workflows.
"It's been a real process improvement–utilising Virtu's RFQ-Hub to facilitate trading swaptions on CDS has allowed us to more easily document best execution, streamline our workflow with our counterparties and realise efficiency gains," said Christoph Hock, head of multi-asset trading, Union Investment.
Union was the first institution to negotiate one of the fully electronic swaptions on credit default swaps (CDS) RFQ via the RFQ-hub in the first half of this year. The pair confirmed this subsequently resulted in an over-the-counter trade executed in that instrument.
"Virtu's advanced technology, intuitive multi-asset workflows and excellence in client service has streamlined the process of swaptions trading on CDS," said Rob Boardman, chief executive at Virtu Financial for Europe, the Middle East and Africa (EMEA).
"That same innovative spirit has also sparked the development of swaptions on IRS and, coupled with RFQ-hub's new MTF status in ETFs, underlines Virtu's commitment to delivering multi-asset class solutions for all clients."
Virtu reported a record quarterly volume of $29.7 billion in Q1 of this year after recently launching its swaptions module.
Two third of buy-side firms in Europe increased their use of electronic trading for European swaps last year in a bid to improve workflow, according to a study from Coalition Greenwich in May concluded.