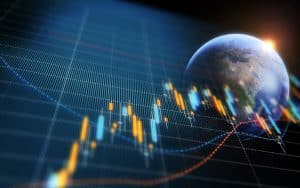 Investment research specialist Visible Alpha has hired the former chief operating officer at FactSet in the same role for a newly-created position.
Mark Hale had been with FactSet for more than 22 years in various senior roles, most recently as chief operating officer and executive vice president. He led the firm's global teams focused on product management, technology and infrastructure, and IT.
At Visible Alpha, Hale will be responsible for overseeing the company's engineering, product, content management, operations and technology teams, which altogether consist of 450 professionals.
He will also look to develop and build automated and repeatable processes to accelerate product delivery, improve contributor procedures and streamline the onboarding of new research providers.
"As his impressive track record indicates, I'm certain he will be an asset in helping us further scale the company while maintaining the highest levels of client and employee satisfaction," said Scott Rosen, CEO of Visible Alpha.
"Mark is joining Visible Alpha during a year of tremendous momentum, and we look forward to utilising his experience to accelerate product growth and global expansion."
The investment research platform provider is backed by major financial institutions, including Goldman Sachs, Morgan Stanley, Citi and Wells Fargo.
In January, Goldman Sachs led a $38 million funding round in Visible Alpha alongside several other major banks such as Royal Bank of Canada, BNP Paribas Exane, Jefferies and UBS. The funds raised are being used to continue its growth with new products in the investment research space and to support its global expansion.
"I'm excited to have the opportunity to join such a fast-growing company that is being recognised for its innovations in financial technology," Hale commented.
"I'm looking forward to partnering with the Visible Alpha team to scale its product development, technology and content management efforts, and to maintain its leadership position in driving efficiency, transparency and alpha generation in the institutional research process."