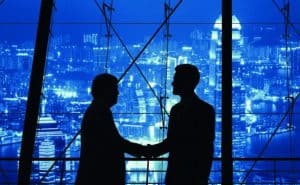 Louissa Oakes, the longstanding head of trading at London-based Waverton Investment Management, has departed after 14 years with the firm to take up a new role as a European equity trader with the Canada Pension Plan Investment Board (CPP Investments), The TRADE can reveal.  
Oakes started her career as a European equity sales trader with Merrill Lynch back in 2003, before moving to JP Morgan as an equity trader in 2006 and then switching to the buy-side a couple of years later to join Waverton.  
With estimated assets under management (AUM) of around £10 billion, Waverton is an owner-managed investment firm with offices in London and Scotland, focusing on investment solutions for private investors, charities, financial advisers and institutional investors.  
CPP Investments, established in 1997 to oversee and invest the funds contributed to and held by Canada's state pension plan, is one of the world's biggest pension fund investors. With C$523 billion in AUM as of June 2022, the fund saw a C$7 billion net increase over the last quarter and currently invests on behalf of 21 million Canadian pension fundholders.

Oakes confirmed the move in an update on social media. Waverton declined to comment.