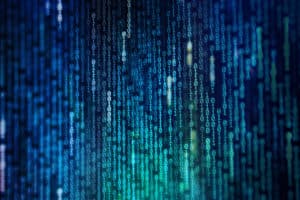 Trading Technologies has agreed to be acquired by 7RIDGE, the private equity fund owned by former Deutsche Börse chief Carsten Kengeter.
As part of the acquisition, 7RIDGE will help drive the organic growth of Trading Technologies, a Chicago-based trading technology provider, and help with future strategic acquisitions moving forward.
Global exchanges Cboe and Singapore Exchange (SGX) are amongst a group of limited partners of the fund managed by 7RIDGE and have shown support for the transaction.
The acquisition is expected to close before the end of the year. Terms of the transaction were not disclosed.
Trading Technologies' global team, which spans 13 offices across four continents, has provided derivatives trading software for more than 27 years.
Following the transaction, Trading Technologies will function independently, focusing on delivering enterprise-wide solutions for institutional and professional trading.
"Maintaining the firm's independence will allow us to retain the incredible talent within our organisation and further strengthen our relationships as a valuable ally to our clients, our partners and the industry," said Tim Geannopulos, chairman of the board and CEO of Trading Technolgies. 
"We're excited that 7RIDGE and its strategic limited partners including global exchanges Cboe and SGX believe in the future of our company and our vision of becoming the operating system of capital markets."
Following the closing of the transaction, it is expected that Geannopulos will step down from his role as CEO of Trading Technologies, while still remaining actively involved with the company.
Keith Todd is intended to replace Geannopulos as CEO and will help lead the company as it transitions into its next growth phase.
Todd brings more than 20 years' experience of leadership in financial markets technology to Trading Technologies, joining from risk platform KRM22, where he currently serves as chairman and CEO.
"We thank TT's shareholders for selecting us and look forward to accelerating the company's dedicated contribution to its clients' and users' success," said Carsten Kengeter, founder of 7RIDGE.
"The firm has built the market-leading SaaS-based, modular, multi-tenant platform for professional derivatives trading that will bring new efficiencies and strength to the global financial system. Our own operating experience as well as that of our limited partners will strengthen TT's position as the operating system of capital markets."