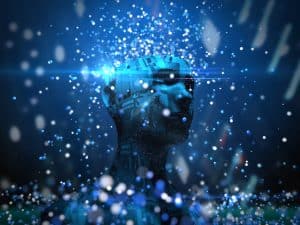 TIFIN, which uses AI to drive personalisation and digital distribution for asset managers, raised $47 million in its latest oversubscribed Series C funding round, which valued the company at  $447 million.
Its Series C valuation is nearly five times higher than its Series A, which was completed towards the end of 2020. In April this year, the fintech secured $22.3 million in Series B funding for the expansion of its platform, which the firm says bridges the gap between retail investors, financial advisors, and asset managers. 
Private markets investment manager Hamilton Lane joined existing strategic investors, J.P. Morgan Asset Management, Broadridge and Morningstar, in the latest funding round. "Closing Series A, B, and C in just under 12 months validates our thesis that personalisation and data are critical for the future of investing," TIFIN commented on LinkedIn.
This additional capital, alongside existing funds from prior capital raises will support TIFIN's continued growth, additional acquisitions, as well as working with its strategic partners to help accelerate innovation initiatives.
TIFIN, which stands for Technology in Finance, works closely with its investors to facilitate innovation for the buy-side. It will partner with Hamilton Lane, its newest investor, to explore adding alternatives to its suite of WealthTech capabilities.
"We're committed to enabling access to our asset class for a broader group of investors and believe in the power of data and technology to drive our industry forward – so we welcomed the opportunity to partner with a leader in technologically-driven wealth management solutions," Erik Hirsch, vice chairman and Head of Strategic Initiatives at Hamilton Lane commented.
Vinay Nair, founder and CEO of TIFIN, said the company's growth to date is a sign of the potential the combination of financial expertise, AI and software technology has to address issues individuals face in managing their wealth to achieve financial freedom.
A survey published by Refinitiv last December, found that buy-side firms lagged in their adoption of AI and machine learning, compared to the sell-side. From 120 asset managers polled, Refinitiv found 28% had deployed ML and AI in multiple areas, describing it as core to their business while 58% said they had only deployed it in pockets.
In comparison, 44% of 281 sell-side firms surveyed said they had deployed ML and AI in multiple areas and 41% said they had deployed it in pockets, marking a distinct increase.