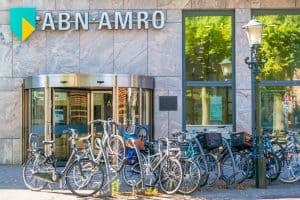 Dutch investment bank ABN Amro has started clearing Eurex foreign exchange (FX) futures and options for its clients.
The move means that ABN Amro Clearing can now provide support for classic FX derivatives contracts with monthly and quarterly expiries, as well as rolling spot futures which are now live on the exchange.
"Our clients have made our decision to support the Eurex FX exchange traded derivatives offering very easy", said Michael van Dijk, global product manager for FX at ABN AMRO Clearing.
"We consistently post over 20% market shares of transactions cleared on most relevant derivatives exchanges globally. The Eurex FX offering of classic FX futures and options in combination with the rolling spot future allows our clients to effectively manage their FX exposures with listed products. Next to our leading role as clearing provider for Exchange traded derivatives, the Eurex proposition is a nice expansion of our OTC FX Prime Brokerage offering and can be efficiently integrated in our sophisticated risk model for the benefit of our clients."
Both firms added that ABN Amro Clearing support extends to clients trading in the exchange order book in Europe, and makers and takers trading listed FX and OTC FX on Deutsche Börse's 360T platform.
"ABN AMRO Clearing is a welcome addition and an important partner to Eurex FX's market as onboarding and trading activity ramps up," Carlo Kölzer, CEO of 360T and global head of FX at Deutsche Börse Group, commented. "ABN AMRO Clearing supports our rationale of giving clients a choice of execution, clearing and settlement models so they can get the right trade done at the right time."
Earlier this year, Deutsche Börse announced plans to combine the sales and product design teams for equity index and fixed income derivatives at Eurex as part of restructure. The new organisational setup was made to improve the Group's asset class focus and product offering.