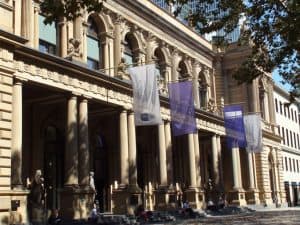 Deutsche Börse Group has combined the sales and product design units for equity index and for fixed income derivatives at Eurex as part of a restructure.
A statement from Eurex said that the new organisational set-up, which has been implemented under Deutsche Börse's Roadmap 2020 plans, will enhance its asset class focus and product offering.
The newly-combined equity and index derivatives unit will be led by Eurex's CEO, Michael Peters. At the same time, Eurex's current chief executive, Erik Müller, will head up the fixed income, funding and financing division.
"With the new set-up, we foster client orientation and expertise in our market-facing functions," said Thomas Book, member of the executive board of Deutsche Börse and responsible for trading and clearing.
"I look forward to continuing to work with my strong team to meet our clients' needs by delivering superior solutions and innovation. As always, this will be done in close partnership with our clients and regulators to bring the finance industry forward."
Deutsche Börse confirmed in May this year that around 350 jobs would be cut across the Group, also as part of its Roadmap 2020 strategy, as it looks to reduce its structural costs by around €100 million by the end of 2020.
Of the 350 jobs to be cut, 50 will be at manager-level, and one-off costs for the strategic programme have been estimated to be around €200 million, most which will be incurred this year, the exchange operator said.
Earlier this month, Eurex lost one of its most senior business heads in Asia, Roland Schwinn, who announced his departure due to personal reasons.
Schwinn played a pivotal role in growing the business across Asia, after first joining Eurex as head of business development for Asia and the Middle East in January 2007.