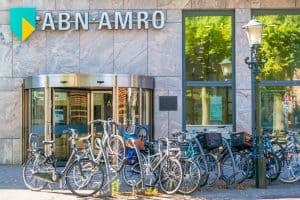 Dutch bank ABN Amro has confirmed that it will incur a significant $200 million loss after a single client failed to meet margin calls to keep trading.
In a statement, ABN Amro said the client was trading US options and futures and could not meet the requirements due to 'extreme stress and dislocation' in US markets amid the ongoing coronavirus pandemic.
The bank confirmed its clearing arm, ABN Amro Clearing, was forced to close-out the client's position to prevent further losses. It stated the pre-tax loss incurred stands at $250 million, with the net loss totalling $200 million, which would be included in ABN Amro's first quarter earnings this year. The client involved was not identified.
Volatility across markets globally has persisted throughout the coronavirus outbreak despite intervention from central banks and efforts from governments to settle concerns of investors. ABN Amro's confirmed loss is one of the largest the industry has seen to date related to the coronavirus pandemic.
Last week, US exchange operator CME confirmed that its clearing arm was forced to auction off portfolios belonging to Chicago-based proprietary trading firm Ronin Capital. Ronin Capital was unable to meet its margin requirements on its bond and futures trades.
ABN Amro revealed its net profit in the fourth quarter 2019 was down a significant 43% to €316 million. Chief executive, Kees van Dijkhuizen, said in a letter to investors that revenues were impacted by low interest rates and high loan impairments in specific sectors.