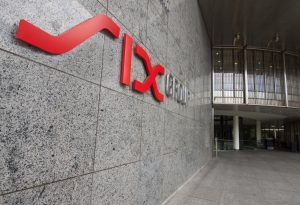 SIX Group is a step closer to finalising its €2.8 billion acquisition of Spanish stock exchange Bolsas y Mercados Españoles (BME) after gaining approval from Spain's National Securities Market Commission (CNMV).
The CNMV's approval of SIX Group's takeover of BME follows approval from the Spanish Economy Ministry earlier this week. It is now up to shareholders of BME to approve the offer of €33.40 per share in cash.
Originally shares were priced at €34 a share, but this was adjusted to €33.40 to make the total equity value of BME €2.79 billion. SIX made an all-cash voluntary tender offer for 100% of the share capital of BME.
"We are pleased to have received authorisation from the CNMV today. We have presented an attractive offer to BME shareholders, with a price that reflects the value of the company and is all in cash. This represents an excellent opportunity for shareholders to tender their shares and cash in at an attractive price," said Jos Dijsselhof, CEO of SIX.
The Swiss Stock Exchange has been seeking its acquisition of BME since late last year as part of its 2019 growth strategy. The institution remains adamant that it will preserve and strengthen BME's position in Spain, with plans to maintain the brand, current business activities, and investing in new technologies. SIX Group added the transaction will make it the third largest European financial market infrastructure group.
"BME will benefit from SIX's expertise across the entire value chain and will have the opportunity to become the leading EU-hub for the world's largest asset pool. BME will also benefit from SIX's strengths in financial information and distributed ledger technology, as well as its global reach," Dijsselhof added.