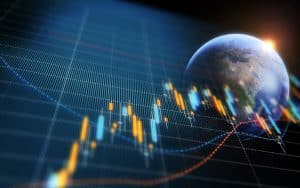 AcadiaSoft and CloudMargin have teamed up to combine their platforms to help clients meet requirements under the uncleared margin rules (UMR).
Under the technology partnership, AcadiaSoft will integrate CloudMargin's cloud-based collateral management system with its own services to form a single collateral platform and end-to-end workflow, from agreement initiation, to margin call reconciliation and collateral processing.
Both firms said that the partnership is part of a mission to collaborate with vendors to create an integrated and modular infrastructure for margin and collateral workflow, specifically for firms complying with the UMR requirements.
"This partnership enables AcadiaSoft to execute on a key strategic goal of expanding our one connection, one solution initiative in time for the UMR regulatory timetable as well as our ability to meet industry expectations of a central service in a swifter timeframe," said Chris Walsh, CEO of AcadiaSoft.
Earlier this week, regulators agreed to extend implementation of the final phase of the margin requirements by one year. The delay aims to provide a smooth and orderly implementation that is consistent across jurisdictions, and to avoid market fragmentation.  
Without the delay, thousands of asset managers, hedge funds and pension funds that had derivatives of a notional value exceeding €8 billion would have been forced to comply with the rules from September 2020. The next phase of the rules, which will mandate firms with a derivatives threshold of €750 billion to post initial margin, is still due to come into effect in September 2019.
"Our full end-to-end product not only meets regulatory demands but allows clients to achieve new levels of automation and efficiency to meet their complex workflow needs in a truly cost-effective way," CloudMargin CEO, Stuart Connolly, added.