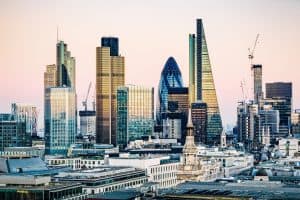 UK-based fund manager JO Hambro Capital Management has appointed Alexandra Altinger as its chief executive of UK, Europe and Asia.
Following an 11-month period of uncertainty triggered by the sudden resignation of former chief executive Ken Lambden, JO Hambro has confirmed the appointment of Altinger, the former head of family-run Sandaire Investment Office.
Altinger will assume the role on 9 September, succeeding acting chief executive Emilio Gonzalez, according to a company statement. She will be based in JO Hambro's London head office supervising the firm's UK, European and Asian operations, including London and Singapore.
Her most recent role, from 2014 to 2017, was CEO of Sandaire Investment Office, a UK family office manager specialising in tailored investment portfolios and solutions for families and foundations. Altinger left Sandaire in November 2017 and has since spent time with her family and pursued personal interests, according to JO Hambro.
Emilio Gonzalez, chief executive of JO Hambro's Australian parent company Pendal group, temporarily moved to London in August last year to take charge after Lambden's resignation.
"Altinger's leadership roles, cross-border experience and expertise in wealth and asset management made her the standout candidate for the role. She is a strong and proven leader and the right person to continue to drive the next stage of the company's growth as we add new investment strategies and build upon the success of our existing investment teams. She will be a great fit for JOHCM's investment-led culture," said Gonzalez, who will return to Sydney following the appointment.
The fund manager also said it is in the process of selecting a new chief executive for its US business, based in Boston and New York, in recognition of the "specific opportunities presented by the US market".