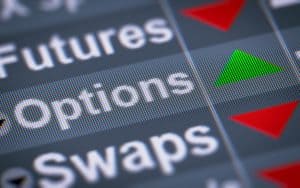 Union Investment has commenced trading in Eurex Group's FX futures and integrated the derivatives products within its overall FX portfolio strategy.
The European asset manager said that it is using Eurex FX futures in its overlay strategies as it provides access to reliable and growing FX liquidity on a European exchange, where granular pricing matches its over the counter (OTC) exposure.
"We have started with the Eurex monthly and quarterly expiries, and intend going forward to make use of the rolling spot futures too, as well as the 360T off-exchange liquidity pool when we need bilateral pricing in size," Christoph Hock, head of multi-asset trading at Union Investment, commented.  
Eurex offer clients trading, clearing and settlement in monthly and quarterly FX futures, as well as rolling spot futures, as part of Deutsche Börse's FX strategy for the Eurex and 360T businesses.
Global head of FX at Deutsche Börse and CEO of 360T, Carlo Kölzer, stated that Union Investment's feedback on Eurex FX futures is representative is representative of the favourable response clients have had towards it listed FX products.
"With client understanding of UMR (uncleared margin rules) and the portfolio cost benefits of using listed and cleared FX, our rolling spot futures which have no basis to quarterly dates can be an enabler for mandates that were previously not possible to proceed with using traditional listed FX," Kölzer added.
"With key FX market participants on both maker and taker sides finalising their access to Eurex FX Futures, we look forward to further deliver on our ethos of giving clients the right choice of product, execution model, and clearing and settlement model to get their best FX trading outcome."
Earlier this month, Societe Generale commented trading in Eurex FX futures in order to support its clients' ability to trade FX on Eurex Exchange. Eurex FX clients can also execute bilaterally off-exchange against Societe Generale for larger risk transfers or to move between OTC FX and listed FX products.