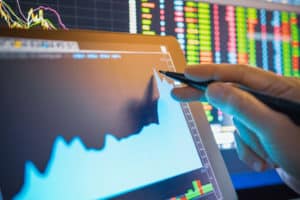 AccessFintech and SIX have partnered to provide Central Securities Depositories Regulation (CSDR) eligibility and penalty data to their joint customers ahead of the introduction of the complex and controversial rules.
The CSDR Settlement Discipline Regime (SDR), commencing February 2022, presents measures to ensure efficient settlement of trades in the European Union.
The most contentious aspect of the regime is the mandatory buy-in regime which multiple groups are lobbying against, while the application of penalties is a cemented feature of the regulation.
In light of this, participants must gather, track and communicate a significant amount of information through the lifecycle of each trade. Trades that do not settle on time will enter the CSDR process and then require significant collaboration between the settling parties in order to comply with the regulation.
A key part of this process is correctly determining the CSDR-eligibility parameters of each trade using multiple data points – a process that will be automated and streamlined using SIX-provided pertinent data on the AccessFintech platform, for use by sell-side and buy-side clients.
The two organisations said the partnership will provide the market with the ability to identify CSDR eligible trades and instruments, determine the market value in order to calculate the cash penalties, cash compensation, potential buy-in risk, and create a reliable single source for necessary price and reference data between the CSDs and their participants.
"Financial market participants need to ensure they do not fall foul of CSDR when it comes into full effect in February 2022," said Heiko Stuber, senior product manager, financial information at SIX.
"The industry needs to be gathering the information needed to test the impact of settlement fails in a 'CSDR-compliant' regulatory environment. Our partnership with AccessFintech will allow the visualisation and categorisation of the most up to date reference and pricing data. It will be a key factor for being compliant and a powerful tool for managing risk across the trade lifecycle."
Implementation of the SDR has been pushed back twice due to technical issues and the impacts of the COVID-19 pandemic. While pushback against buy-in rules continues, participants are being urged to prepare for the rules, regardless of whether they believe there may be a scaling back of the requirements.
In the build-up to the regulation, AccessFintech has been active in partnering with some of the biggest players in the industry to provide the market with settlement solutions.
Since the closing of a $20 million funding round in October 2020, AccessFintech has gone on to sign deals with Goldman Sachs, Symphony and Broadridge.
"Our partnership with SIX is an important step for our clients who must work out precisely which trades are eligible using a set of identifiers, which we will model together with SIX," said Boaz Zilberman, EVP of Business Development at AccessFintech. "Having this additional vital insight is the final piece of AccessFintech's complete CSDR lifecycle solution will enable the market to predict, track and manage CSDR risk and, communicate information, notices and actions, real time, across multiple stakeholders – all through a single interface, using our platform ecosystem."