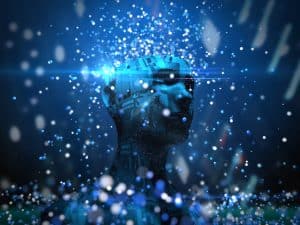 An artificial intelligence-driven compliance technology company founded by a former fund manager and corporate broker has raised £2.5 million in a recent funding round.
FeedStock's latest funding round was led by Praetura Ventures, with Force Over Mass and existing investor Illuminate Financial Management also participating in the round. The company provides AI and natural language processing technologies to help both the buy- and sell-side institutions meet various compliance requirements, as well as commercial goals.
Founded in 2015, FeedStock was established by former analyst and fund manager at GAM, Lucas Wurfbain, alongside Charlie Henderson, who previously worked as a research analyst and corporate broker.
"With our background in highly regulated businesses, we are seeing enormous appetite for our proprietary technology; not only from businesses required to comply with MiFID II, but also for enterprises that are looking to leverage AI as a core component of their business for efficiency gains and revenue generation," Henderson commented on the recent investment.
"Financial services firms recognise that investing in their compliance and technology is key to winning and retaining the trust of customers and investors. These businesses also understand the importance of analysing data to power smarter decisions ahead of their competitors."
Cortex, FeedStock's flagship platform, scans emails, chats, calendar events and research portals, allowing investment firms to manage compliance with MiFID II and unbundling in Europe. FeedStock added that Cortex is used by some of the largest asset managers and hedge funds globally, with the buy-side's increasing adoption of technologies, such as AI, to streamline operations and manage data leading to growth in demand for the platform. 
FeedStock added that the latest funding round will allow it to accelerate the rollout of new products and services, expand the size of its team and enter new markets. The firm is currently based in London, but has clients operating in the US, Europe and the UK.