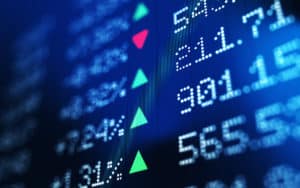 Technology providers Red Deer and Cappitech have teamed up to combine their services to provide investment firms with a holistic regulatory compliance solution.
The partnership will see Red Deer and Cappitech offer each other's services to their respective client bases as an integrated service to help compliance teams manage regulations including MiFID II and MAR (Market Abuse Regulation). 
The services include Red Deer's multi-asset trade and communications surveillance tool, which aims to help firms mitigate risk in their approach to managing surveillance with data and analytic, as well as Cappitech's best execution monitoring, MiFID II transaction reporting and trade reconciliation platforms.
Ronen Kertis, CEO of Cappitech, commented that the deal with Red Deer will provide various benefits to the buy-side, who increasingly demand integrated regulatory services across multiple jurisdictions. 
"Our goal is to provide efficient, cost-effective solutions that also drive added value, and the addition of Red Deer's Holistic Surveillance solution to our offering supports this," Kertis added. "We are also looking forward to supporting Red Deer's clients, as they look to integrate our regulatory reporting solutions into their existing services."
A report from Cappitech in December found that a majority of 68% of firms have not received feedback from regulators on transaction reporting under MiFID II. While none of those who received feedback from regulators on the transaction reporting have been fined for the errors, Cappitech warned leniency is unlikely to continue indefinitely and firms should "not take too much comfort" from the relaxed approach from authorities so far.
"The partnership with Cappitech now enables us to help our clients seamlessly meet the requirements of transaction reporting and best execution under the regulations, without affecting their investment or operational workflow," Alistair Downes, vice president of product at Red Deer, concluded.