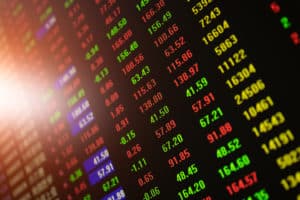 Citadel Securities has expanded its listed derivatives market making capabilities by joining BGC Partners' Fenics Global Options (Fenics GO) as a liquidity provider.
Citadel Securities will provide two-way liquidity in Eurex-listed Euro Stoxx 50 index options and related delta one strategies, alongside market makers IMC, Maven Securities and Optiver, which are already committed as liquidity providers on the platform.
"Joining Fenics GO aligns with our support of electronic markets and provides yet another opportunity for us to serve the liquidity needs of the options trading community. We are excited to become a liquidity provider on this platform and look forward to benefiting the market through our participation," said Jonathan Finney, head of global equity development at Citadel Securities.
Fenics GO was launched in the summer of last year by interdealer broker BGC Partners, allowing traders to access and interact anonymously with block liquidity in futures and options.
The platform is also integrated with Eurex workflow for processing of cleared derivatives trades. As well as trading, the Fenics GO platform offers market data on the execution of exchange-listed futures and options.
 "We are delighted to broaden the number of liquidity providers with Citadel Securities in order to deliver immediate, anonymous, and substantial liquidity in listed equity derivatives products in a fully electronic end-to-end environment," added Jean-Pierre Aubin, global head of listed products at BGC Partners. "This expansion of Fenics GO's liquidity profile is a major milestone in expanding the benefits provided to our clients."