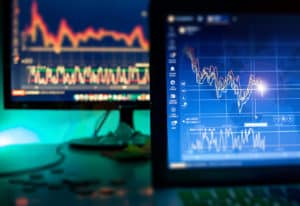 Algomi has bolstered its ALFA platform to include the option to execute orders with Liquidnet and Trumid in a bid to simplify fixed income trading for institutions.
In a statement, Algomi said that the move means that its ALFA (Automated Liquidity Filtering & Analytics) system has expanded beyond market data aggregation, so that traders can navigate bond markets without duplicating steps across various platforms.
"As a market neutral provider, we are delighted to announce this initiative with Liquidnet and Trumid," said Scott Eaton, CEO of Algomi. "Fund managers can now easily action and execute decisions based on the front-end data aggregation we provide. This is a major step in creating an efficient workflow process that leads to trading with increased speed, improved liquidity and efficiency in the market."
Traders can interact with Liquidnet's corporate bond liquidity by populating orders directly from ALFA before sending them to Liquidnet via FIX. Liquidnet will then launch a negotiation window and executed transactions will be viewable in reports from ALFA. Similarly, Trumid actionable alerts can be accessible through ALFA whereby Trumid will display the dialogue, dependent on the activity, and the trader can then interact directly with the firm.
"This additional workflow makes it easier for our Members to both consume and react to liquidity alerts from our Virtual High Touch ecosystem directly on Algomi ALFA," Constantinos Antoniades, global head of fixed income at Liquidnet, commented. "We are very pleased to continue to work closely with Algomi to help develop innovative features that create efficiencies for our Members and help improve access to greater liquidity."
Algomi's system provides cross-market information on liquidity and trade intent to give the buy-side a real-time view of the bond market. AllianceBernstein initially developed the tool in-house for its fixed income traders, before Algomi acquired it in May 2017. Following the sale, asset managers including T. Rowe Price, BlueBay Asset Management, Brown Brothers Harriman and AllianceBernstein, were among the early adopters of Algomi ALFA.
"As a company focused on trading efficiency and market intelligence, we are happy to be working with Algomi to provide additional workflow solutions for our shared client base. This initiative allows Algomi ALFA users to easily engage with the large Trumid network and liquidity pool," Mike Sobel, president of Trumid, concluded.