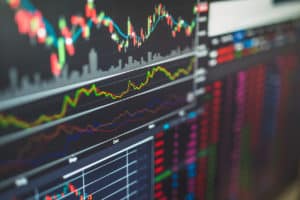 Anonymous all-to-all trading in corporate bond trading has become increasingly popular among investors as volumes increased throughout last year, a report from Coalition Greenwich has found. 
Statistics from the report revealed that all-to-all trading accounted for 12% of investment grade corporate bond volumes in 2020, up from 8% in the year prior.
All-to-all trading allows buy- and sell-side traders to transact anonymously regardless of firm type with asset managers able to take on a liquidity provider role for dealers and each other in what was a revolutionary concept when it was introduced a decade ago.
The surge in the portion of the investment grade corporate bond market traded via all-to-all trading shows growing comfort from investors in trading anonymously so long as best execution is achieved, said Coalition Greenwich.
"The absolute numbers only tell part of the story," says Kevin McPartland, head of research in the Coalition Greenwich market structure and technology group and author of the report. "Whereas all-to-all trading was previously available on only a handful of platforms and retail-focused central limit order books (CLOBs), today most of the major platforms have all-to-all activity on the board."
The report added that investors are now less concerned about the identity of their trading counterparty. The percentage of the 69 US-based investors polled that felt the counterparty to electronic trading "mattered a lot" dropped from 23% in 2019 to just 14% in 2020. "Relationships still do matter, but execution quality should matter more," added McPartland.
Market participants also largely feel that this market development is a positive one, with 85% of corporate bond investors agreeing there is true value in the buy-side providing liquidity.
In April last year, MarketAxess revealed that a record number of asset managers acted as liquidity providers on its flagship all-to-all Open Trading platform at the height of the COVID-19 crisis. A record 900 firms provide liquidity during the period, with a majority of 700 being asset managers.