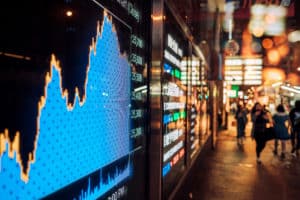 MIAX Futures, the subsidiary of Miami International Holdings (MIH), has hired two executives from Cboe Global Markets and Citigroup as part of its futures division expansion.
Matt McFarland joins MIAX as vice president after spending the last 13 years at rival US exchange Cboe Global Markets, most recently as vice president and head of futures for the last two years.
He initially joined Cboe in 2007 as a director of business development, going on to become head of London derivatives business development for the exchange and then senior director and head of CFE strategy and business operations until his most recent role.
He joins MIAX Futures as vice president of derivatives products and business development where he will be responsible for product development, marketing and business development for derivatives.
Alongside McFarland, MIAX Futures has appointed Thomas Jarck, as vice president of proprietary product development.
Jarck began his career at Letco as a senior options trader in 1992. He has since gone on to hold equity derivatives trading roles at major institutions including Credit Suisse, Citigroup, Nomura, CIBC World Markets, and a US index volatility trading role at Societe Generale.
In his new role, he will be responsible for propriety product development, marketing and education, focusing primarily on volatility products.
"Tom and Matt are two key hires for us and their industry experience makes them excellent additions to the MIAX Futures team at a pivotal time in MIH's history," said Thomas P. Gallagher, chairman and chief executive officer of MIH.
"They will provide considerable support and resources to our futures and proprietary product development efforts, including assisting with the launch of derivative products on the SPIKES Volatility Index, and other products such as BRIXX Commercial Real Estate (CRE) Indexes and Corporate Tax Futures."
MIAX officially launched on 25 September last year, backed by several institutions as a contender for incumbent US exchange operators, Nasdaq, Cboe, and NYSE.