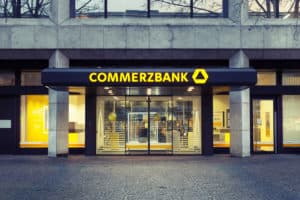 Commerzbank has rolled out its suite of five FX algorithmic trading strategies on the BidFX platform as part of its latest expansion.
The move means traders using the BidFX platform can now access the algo suite directly, including a range of execution strategies suited to trading preferences and requirements.
"Commerzbank welcomes the opportunity to increase our electronic distribution of our FX orders service on BidFX. This allows us to continue to provide advanced technology, unique liquidity and analytics to our mutual clients," said Nickolas Congdon, head of eTrading services at Commerzbank.
BidFX is now a wholly owned subsidiary of the Singapore Exchange (SGX) after the exchange confirmed it would be fully acquiring the institutional FX trading platform provider from TradingScreen for $128 million in June last year. 
SGX had previously owned a partial stake in the firm after it acquired 20% of it in March 2019 for $25 million. 
Since its acquisition BidFX has launched several initiatives, most recently unveiling a new data and analytics suite aimed at providing institutions better FX pricing and liquidity insights, BidFX Data and Analytics. 
Commerzbank is the latest major institution to launch its algo suite on the BidFX platform. State Street made its algorithms available to traders on the platform in December, following other firms such as Nomura and RBC Capital Markets.
"It's exciting to see the continued growth of our global relationship with Commerzbank via the integration of their algo suite, which is largely being driven by our asset management clientele," added Rory Sheen, head of sales for Germany, Austria and Switzerland at BidFX.
"As buy-side market participants continue to increase their usage of FX algos to source the best liquidity and execute efficiently for their end investors, Commerzbank's algo strategies are a welcome addition to the BidFX algo hub."