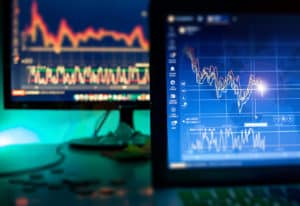 Investment data and technology provider FactSet has deployed its data workstation on OpenFin to provide greater flexibility for clients.
FactSet is the first major market data provider to adopt the OpenFin and Financial Desktop Connectivity and Collaboration Consortium (FDC3) interoperability standards, which aim to cement universal connectivity and universal standards across the industry's desktop applications.
The move means that clients will be able to use the FactSet workstation alongside proprietary, internally-developed desktop applications, and integrate third-party applications that are accessible via the OpenFin ecosystem into FactSet workflows.
"FactSet is committed to being an open and flexible data and technology partner to our clients, and we are proud to be the first major market data and analytics provider to deploy on OpenFin," said Gene Fernandez, chief technology and product officer at FactSet. "Clients are looking for increased technological flexibility across the board, and our work with OpenFin allows us to connect them to an even more robust universe of internal and external data and applications."
OpenFin runs more than 1,000 applications at more than 1,500 banks and buy-side firms on 200,000 desktops. The firm said that FactSet has been at the forefront of contributing to the FDC3 standards consortium, which also includes Citadel, Morgan Stanley, JP Morgan, RBC, IHS Markit alongside other institutions as members.
"It is exciting to see global leaders like FactSet leverage increased openness and interoperable standards to deliver faster, more efficient client experiences," Mazy Dar, CEO of OpenFin, added. "Working with FactSet will further serve to accelerate a generational shift, not only in how we work across financial services, but also in how applications are developed, distributed, and maintained on industry desktops."