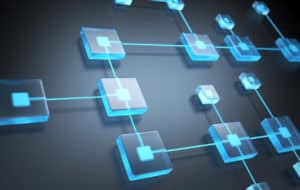 Blockchain, distributed ledger technology (DLT) and asset tokenisation are expected to be increasingly leveraged by asset managers, according to a new survey from BNY Mellon.
The study showed that blockchain and DLT to synchronise data and digital processes was cited as one of the top priorities for asset managers, as 84% of respondents stated they are planning to develop these solutions within the next three years to drive operational transformation.
The anticipated uptake of blockchain technology is set to go hand-in-hand with plans to leverage asset tokenisation, with nearly three-quarters of respondents looking to develop digital assets.
The continued evolution of these technologies could increase product development opportunities and broaden investment options for new pools of investors, BNY Mellon said in the survey. Additionally, it could offer liquidity to investments that are typically illiquid, such as alternatives.
"Digital assets are here to stay. Enabled by distributed ledger technologies, digital assets including cryptocurrencies, stablecoins as well as tokenised forms of other assets will be an important part of the financial ecosystem," said Mike Demissie, head of digital assets unit and advanced solutions at BNY Mellon.
Cloud computing dominates today's digital imperatives. Almost all respondents (96%) said they are currently leveraging cloud computing to drive digital and operational transformation.
BNY Mellon stated that cloud-based infrastructure will provide the building blocks for the adoption of advanced digital technologies, as it allows managers to bring new digital services, products and experiences to clients. As a result, it will enable them to work better internally, as well as with service providers and other third-parties.
Efficiency technologies that aim to enhance clients' experiences and their investment returns also ranked high on the list of digital imperatives for asset managers within the next three years. This includes machine learning and artificial intelligence (78%), predictive analytics (75%) and robotic process automation (75%).
The adoption of such technologies will be necessary for asset managers to remain competitive in an increasingly complex market.
The survey also found that asset managers are less likely to view themselves as one firm competing against everyone else or as self-contained entities. Instead, that view has shifted with asset managers now seeing the benefits of collaboration.
Over two-thirds of respondents said they are planning to streamline relationships with a few best-of-suite vendors and providers to accelerate digital innovation.