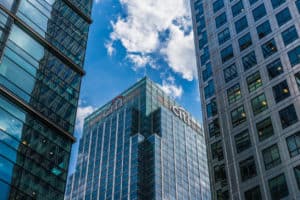 Citi's global co-head of futures, clearing and FX prime brokerage has departed after almost 13 years to join a New York-based crypto investment fund. 
Christopher Perkins has been named president and managing partner at CoinFund where he will work with institutional investors to bring enterprise scale to the business, the crypto investment firm confirmed.  
Citi is expected to announce a new organisational restructure for the futures, OTC clearing and FX prime brokerage division (FCX) in the coming days, a source familiar with the matter said. A spokesperson at Citi declined to comment on the departure. 
The high-profile exit at Citi follows Perkins' appointment as global co-head of FCX in October alongside Sabrina Wilson. In the role, Perkins oversaw client growth of the franchise and drew up a new risk framework with increasing electronic distribution.  
He has been with the US bank since 2008 where he founded its global OTC derivatives division. In 2018, Perkins was promoted to global head of FX prime brokerage business, and then led the integration of the business into FCX.  
Last month, Citi merged its FCX sales teams and appointed Madlen Dorosh, head of FCX sales, to lead the new-look team that covers origination and growth strategies across FX, equities, fixed income, futures and OTC clearing prime brokerage clients. 
"[Perkins'] world-class experience in navigating regulatory complexity to build industry-leading global businesses, knowledge of financial technologies and key leadership capabilities will help fuel CoinFund's continued growth," CoinFund said in a post on social media.  
The move marks the latest senior industry veteran to move from a traditional role to the digital asset and crypto space. David Newns, founder of FX trading platform Currenex and global head of GlobalLink at State Street, was recently named CEO of Swiss exchange operator SIX's digital assets platform.